Organic soft serve ice cream
FaiR trade dark chocolate dip *Handmade toppings & sauces *Fresh fruit ice lollies
Located in Golden Gate Park adjacent to the museums, the Japanese Tea Garden, and the Botanical Garden, the Twirl and Dip truck is our beloved flagship.
Serving our signature vanilla bean and dark chocolate soft serve with dark chocolate dip, handmade sauces and toppings, fresh fruit popsicles, floats, specialty sundaes, and more, we have a full ice cream parlor experience on four wheels. Stop by for a treat and turn your lovely day in the park in to a magical one!
Phone
(415) 307-0260
Location
335 Martin Luther King Jr Drive, San Francisco, CA 94118
Hours this Week
Wednesday to Friday
1 pm - 5:30 pm
Saturday and Sunday
1 pm - 6 pm
Please use the link to our Twitter feed at the bottom of our page if you'd like to confirm our schedule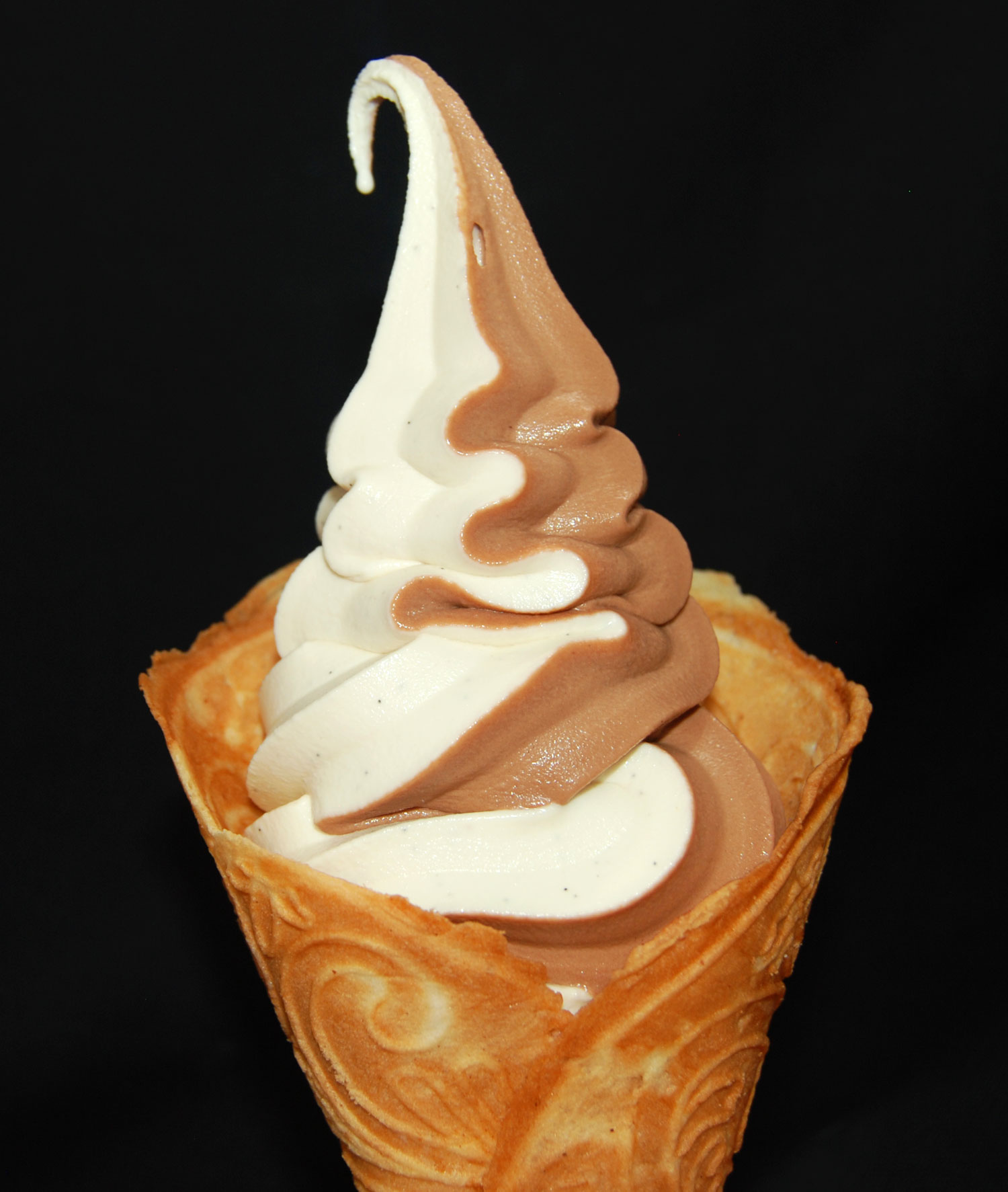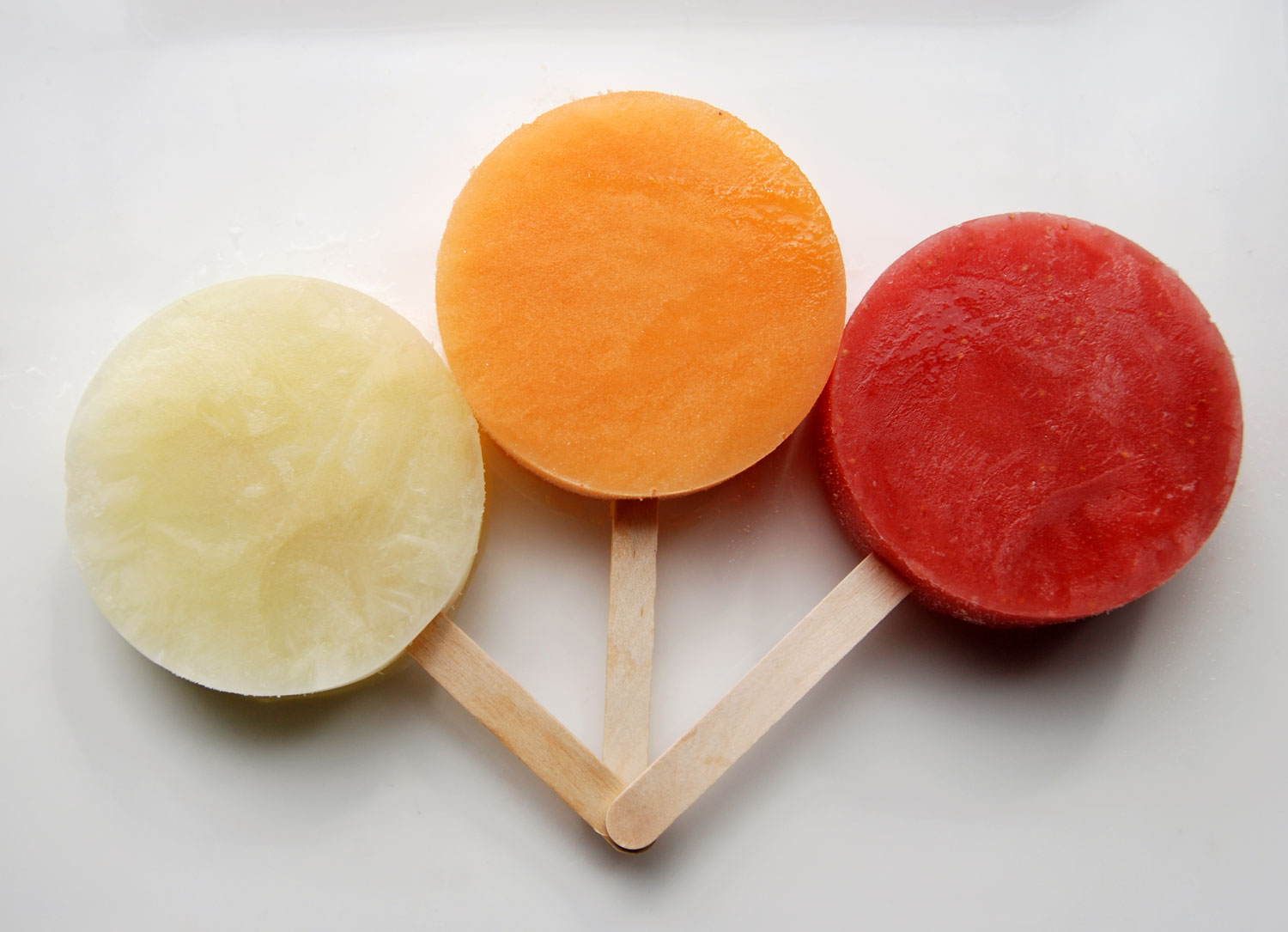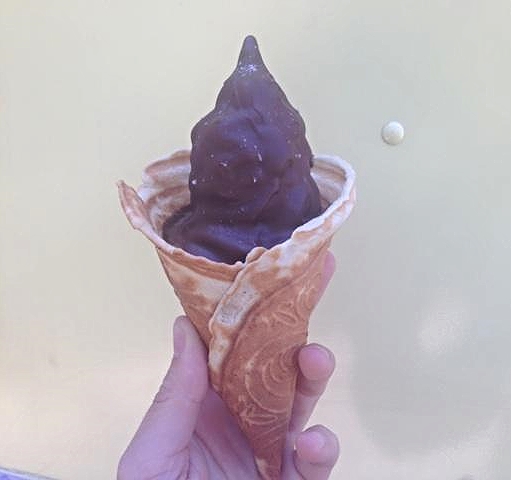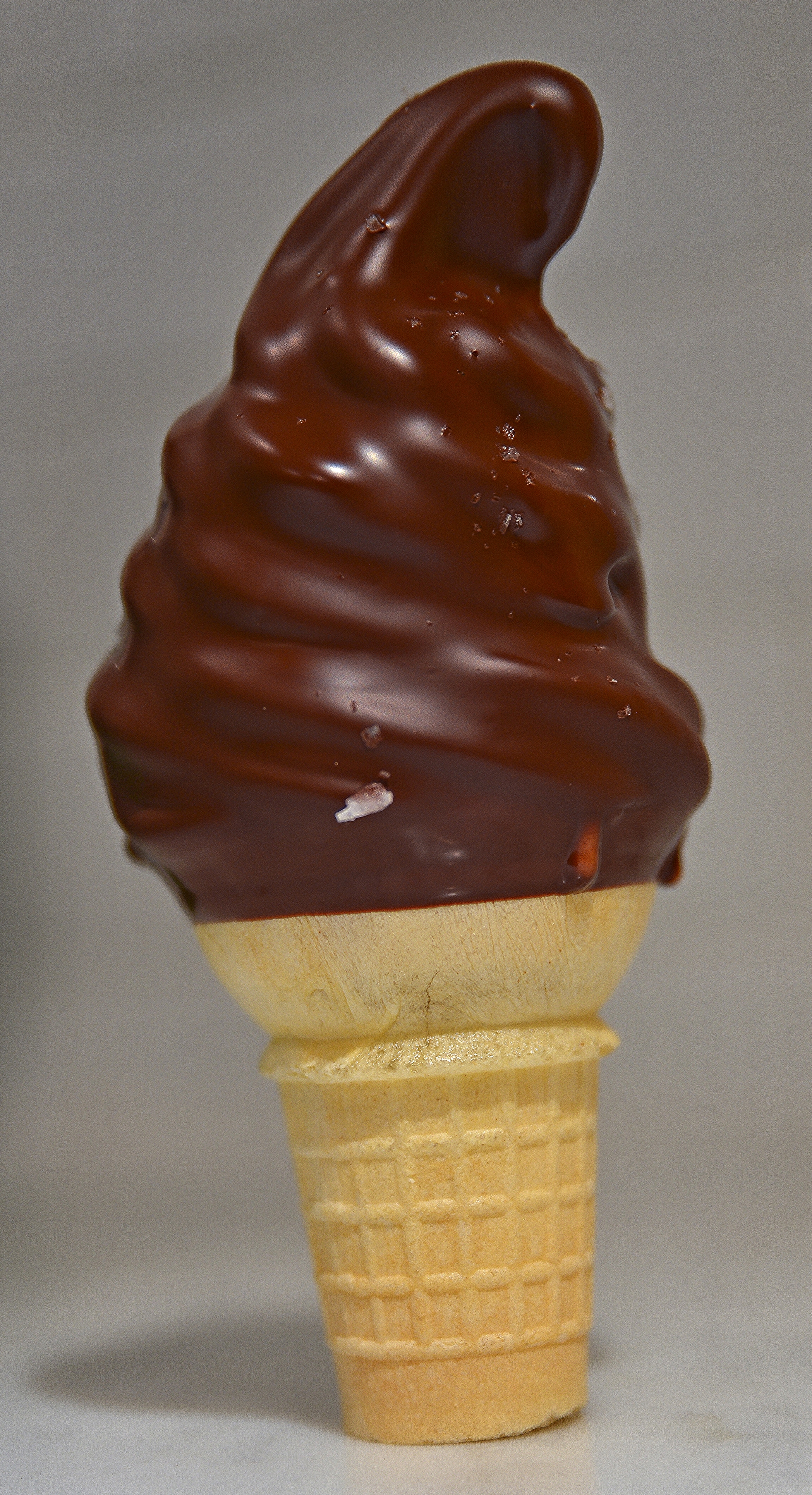 PRESS
See us on the Today Show, June 26, 2017!
http://www.today.com/video/wacky-new-ice-cream-flavors-see-the-today-anchors-try-them-live-976120387875
http://insidescoopsf.sfgate.com
When Meg Hilgartner and Siri Skelton first met while working front of house at now-closed Cole Valley restaurant and wine bar EOS, neither of them had any real kitchen experience. They were, however, united in a love for desserts and sweets, which eventually led the pair to open their own organic soft serve ice cream truck, Twirl and Dip.
For the past five years, their truck has been a regular fixture in Golden Gate Park and proved popular enough that the pair decided to try their hands at a brick-and-mortar location.
The shop softly opened in Potrero Hill in July, but they were waiting for construction on the new building's courtyard (where the shop is located next to Philz Coffee) to be completed before officially celebrating the grand opening. Happily, today (Friday, Oct. 23) is the day.
To celebrate, from 4-6 p.m. the shop will be serving up free mini dipped cones and samples of various sundae items. They're will also be live jazz music and a collection table for Homeless Prenatal Program, which is located nearby on Potrero Avenue at 18th Street.
The shop will feature two soft-serve machines, which will give Hilgartner and Skelton a chance to experiment with more ice cream flavors. Other menu items include sundaes, handmade sugar cones, organic seasonal fruit ice lollies and assorted house made candies.
Shop hours will be Tuesday-Sunday from noon-8:30 p.m. and the pair also plan to continue operating their ice cream truck in Golden Gate Park (see their website for the schedule).
Twirl and Dip, 1717 17th St., (between DeHaro and Carolina), S.F. twirlanddip.com
www.afar.com
October 23 | Restaurant opening
Twirl & Dip
Twirl & Dip, which has had a food truck slinging ice cream treats in Golden Gate Park for nearly five years, has opened its first brick and mortar location in Potrero Hill. The courtyard spot plays host to a grand opening party on October 23 with free mini dipped cones and soft serve samples. You'll want to buy one of their other sumptuous offerings as well; you can't go wrong with a chocolate dipped fruit pop, butterscotch ice cream soda, or honeycomb candy-studded sundae. The event will also be a fundraiser for the Homeless Prenatal Program, a local family resource center.
4-6 p.m. | 1717 17th Street, San Francisco | website
http://www.7x7.com/eat-drink/foodie-agenda-day-dead-parties-free-soft-serve
TWIRL AND DIP OPENS BRICK AND MORTAR IN POTRERO HILL
The beloved soft serve truck Twirl and Dip is graduating from Golden Gate Park institution to a brick and mortar establishment, and hosting an ice cream party to celebrate. Owners Meg Hilgartner and Siri Skelton will open shop next week at the Onyx building in Potrero Hill. Like the truck, their new location will feature a fully-stocked ice cream parlor. Stop by next Friday, when the duo will be offering free, mini-dipped cones along with samples of their soft serve flavors. // Friday, Oct. 23rd 4pm-6pm; 1717 17th St, San Francisco; twirlanddip.com
http://sf.eater.com
POTRERO HILL — Soft serve food truck Twirl and Dip is heading Potrero Hill's way with its first physical shop at 1717 17th St. The dark-chocolate dipped cones, sundaes, floats and more are on offer, and there's a grand opening party on Friday, October 23 to celebrate with free mini cones from 4 p.m. to 6 p.m. [EaterWire]
Best Gourmet Ice Cream Trucks Around the Country
Why They're Awesome: Twirl and Dip gets their name from its soft serve twirl cone (Organic Vanilla Bean and Organic Chocolate swirled together) and its chocolate dip (made with TCHO chocolate and Maldon sea salt). While their flavors are certainly classic, Twirl and Dip adds a new spin on old dessert by making its organic goodies with fresh, local ingredients. If you're not in the mood for ice cream, Twirl and Dip also offers handmade ice lollies in seasonal flavors like Cantaloupe with Honey and Watermelon Lemonade.
First Thing to Try: A chocolate-and-vanilla twirl cone dipped in chocolate, of course.
— Kara Sherrer on Relish.com, June 26, 2014
"7 Perfect Cups of Soft-Serve Ice Cream in SF

#3.

On the Go

Most often spotted inside Golden Gate Park, Twirl and Dip is a truck dispensing soft-serve cups, cones and sundaes. The titular dip is made from local dark chocolate by TCHO, while sundae options include a honeycomb candy-laced number and an ode to pralines and cream with pecan praline candies and butterscotch sauce."
— Zagat Blog By Tamara Palmer, February 20, 2014
After Crispy Pig Ears, 10 Trends for 2013

ARTISANAL SOFT-SERVE Three momentous developments made 2012 the year to buy a soft-serve machine for your otherwise handcrafted restaurant — or, more likely, your fledgling food truck. First, the all-organic Straus Family Creamery, in Marin County, Calif., made its soft-serve mix available in California; that's what served at places like Zero Zero, in San Francisco, with a choice of sophisticated toppings like cocoa nibs and extra-virgin olive oil (great on vanilla ice cream). New York's Big Gay Ice Cream Truck made national television and opened a second storefront, planting the seed for more groovy soft-serve trucks like the Twirl and Dip, in San Francisco, and the Cow Tipping Creamery, in Austin, Tex. And the Momofuku Milk Bar mini-chain, home of the influential pastry chef Christina Tosi, continued to grow in New York, bringing soft-serve flavors like salted pistachio caramel and guava horchata to the masses. "
— Julia Moskin in the New York Times
EVENT INFO
We cater private events in San Francisco and some locations on the Peninsula. However, due to our commitment with the San Francisco Recreation and Parks Department, we have limited availability.
If you would like to know if we can bring the truck to serve ice cream at your event, please email David: jiazhu167@gmail.com with the following information: date and time of event, location, and number of guests.
If you would like to entertain a party of guests at our truck location in Golden Gate Park, please email David: jiazhu167@gmail.comwith date, time, number of guests, and a general idea of your party plans, and he can help you with ordering and logistics.
If you would like to order Twirl and Dip ice lollies for your freezer or for an occasion, email David: jiazhu167@gmail.com with an approximate number and he will help with flavor options and logistics.